Te Koop
- Alles komt uit een rook- en huisdiervrij huis.
- Alle spellen zijn origineel en werkend.
- Alles mag weg voor een aannemelijk bod, liefst in 1 koop!
GameBoy Advance = card only
- Splinter Cell Pandora Tomorrow
- DragonBall Z The Legacy of Goku
- Medabots Metabee
- 007 Nightfire
- Prince of Persia - The Sands of Time
- Turok Evolution
- De Wraak Van De Smurfen
- Spyro 2: Season of Flame
- Donald Duck Advance
- The Lord of The Rings - The Felloship of The Ring
- The Lord of The Rings - The Third Age
Nintendo DS = boxed
- KingKong The official game of the movie
- Pirates of the Caribbean at World's end
- Zoo Tycoon DS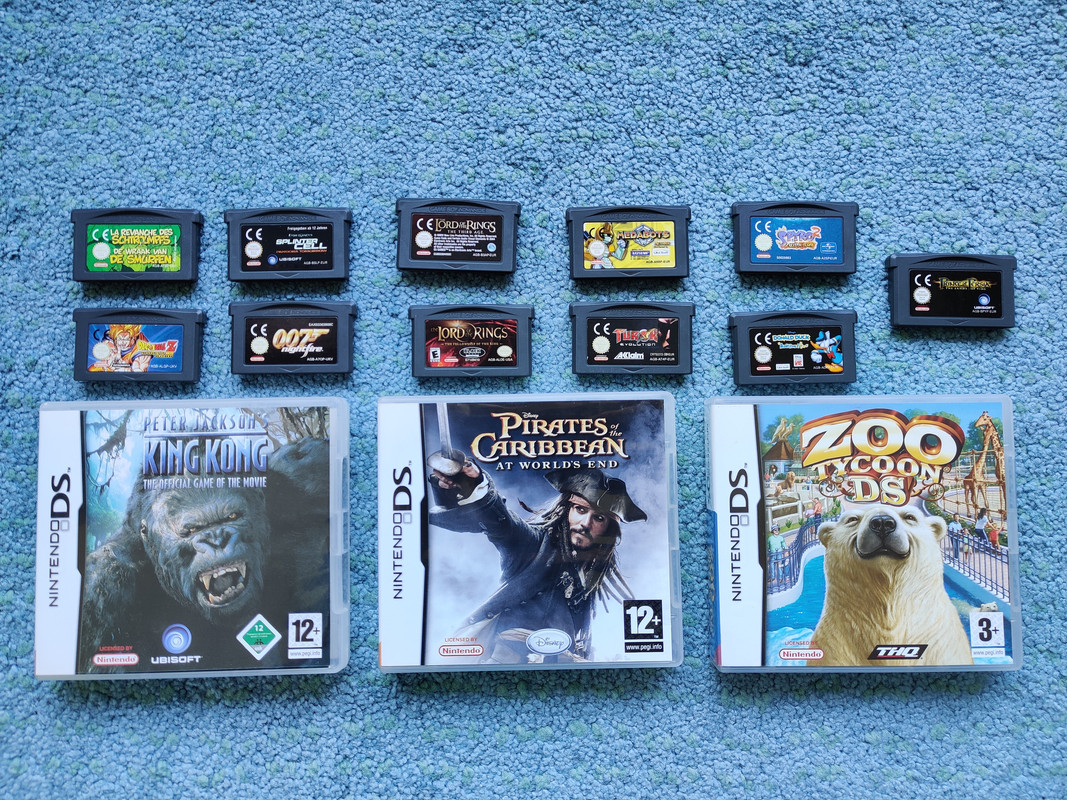 Sta op de 'transactie geslaagd lijst' met over de 50 goede deals. Hier zit het dus wel goed mee!
Ophalen kan in Apeldoorn en verzenden is natuurlijk ook mogelijk.
Mvg, Ajwd
Last edited on: 31-03-2021 22:06
Last edited on: 08-04-2021 16:41
---
Life begins at the end of your comfort zone

---
Life begins at the end of your comfort zone
Kick! Doe een leuk bod en wij komen er zeker met elkaar uit
Top 10 van Budgetgamers - April

Nieuws

PS4

Prijsreactie

Forum

Shopsurvey

<![if !(IE 8)]>