Wishlist:
Mario Kart DS
Advance Wars Dual Strike
Ds Lite browser
Jump Ultimate/Super Stars
Wario Ware Touched
Trauma Centre
Pokemon Pearl/Diamond

Andere titels aanbieden mag ook, maar verwacht niet dat ik tegen een game als Rayman of Ice Age of zoiets wil ruilen
Ik heb Hunters een kleine week geleden gekocht maar hij kan me helaas niet erg boeien. Ik wil de kassabon er wel bij doen, hij is maar 5 dagen oud dus nog in nieuwstaat. Ik wil het liefst ruilen, maar wanneer ik geen interessante aanbiedingen krijg verkoop ik hem ook wel.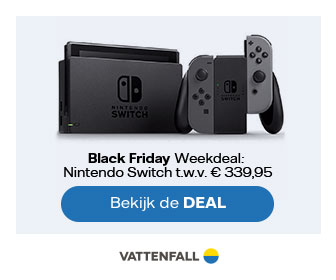 Nieuws

PS4

Prijsreactie

Forum

Shopsurvey

<![if !(IE 8)]>