Jurassic World Evolution 2 is het lang verwachte vervolg op Frontier's zeer succesvolle Jurassic World Evolution en bouwt voort op het grensverleggende en meeslepende managementsimulatiegame uit 2018. Het introduceert een nieuwe en spannende campagne, verbazingwekkende nieuwe functies en verbluffende nieuwe dinosaurussen die met betoverende authenticiteit tot leven zijn gewekt. Het spel heeft nog meer bouw- en aanpassingsopties, en het resultaat is een grotere, betere en originelere Jurassic World-game.
KENMERKEN
Een origineel Jurassic-verhaal
Ga helemaal op in een spannend en origineel Jurassic World-verhaal dat zich afspeelt na de wereldschokkende gebeurtenissen van Jurassic World: Fallen Kingdom. Speel een belangrijke rol bij de inspanningen om dinosaurussen te beheren, te conserveren en op te sluiten terwijl je samenwerkt met iconische personages uit de films, waaronder Dr. Ian Malcolm (Jeff Goldblum) en Claire Dearing (Bryce Dallas Howard).
Bouw je eigen Jurassic World.
Krijg nog meer controle met uitgebreidere hulpmiddelen en creatieve opties. Maak en personaliseer gebouwen, laat je managementvaardigheden zien in ongekende locaties, van dichtbegroeide bossen tot rotsachtige woestijnen. Red en creëer meer dan 75 prehistorische diersoorten, waaronder veelgevraagde vliegende en zeereptielen , en kijk hoe ze op verbluffende en levensechte wijze op zoek gaan naar territorium, vechten en met elkaar communiceren.
Speel met de chaostheorie
De Chaostheorie-modus laat je door belangrijke momenten uit je favoriete films spelen – met een draai. Ervaar 'wat als'-scenario's uit de iconische Jurassic World- en Jurassic Park-films. Elk level is geïnspireerd op tijdperken en locaties uit alle vijf de films. Dompel jezelf onder in het hart van de Jurassic World-franchise en ontdek wat er gebeurt wanneer jij aan het roer staat bij nieuwe uitdagingen met onvoorspelbare uitkomsten.
en dit van de website:
Based on Universal Pictures' blockbuster film franchise and created in collaboration with Universal Games and Digital Platforms, Jurassic World Evolution 2 builds upon the ground-breaking and beloved 2018 dinosaur park management simulation. It offers players a thrilling front seat as they take charge of one of the greatest theme parks of all time.
With a brand new, immersive narrative campaign voiced by cast members from across the Jurassic World film franchise, exciting new features, four engaging game modes, and an enhanced and expanded roster of dinosaurs, Jurassic World Evolution 2 provides fans with everything they need to create authentic and compelling Jurassic World experiences.
Players will leave the Muertes Archipelago for the first time and build their own authentic Jurassic Worlds across diverse new environments, from dense forests to scorched deserts, in efforts to conserve and contain more than 75 prehistoric species. These include all-new flying and marine reptiles, brought to life with captivating realism. They'll display brand new behaviours as they interact with each other, fight for dominance, and react intelligently to the world around them.
In Jurassic World Evolution 2, players dive into an original single player campaign featuring iconic film actors reprising their roles. Join Dr. Ian Malcolm (voiced by Jeff Goldblum), and Claire Dearing (voiced by Bryce Dallas Howard) in an immersive and exciting narrative experience set after the Earth-shattering events of Jurassic World: Fallen Kingdom.
Chaos Theory mode is another major addition. It offers a reimagined take on pivotal moments from the Jurassic World film franchise as players strive to make their own mark and change the course of events. Elsewhere, for those looking to unleash their creativity, Sandbox mode delivers everything players need to create their perfect Park, while Challenge mode tests their mastery of the game.
Across all modes we've dramatically improved our signature management and construction gameplay to give players everything needed to create their ultimate Jurassic Worlds. Whether it's deeper management tools and creative options, fresh buildings to construct and customise, or handy shortcuts to make life easier, in Jurassic World Evolution 2, players can truly flex their managerial muscle.
En screenies: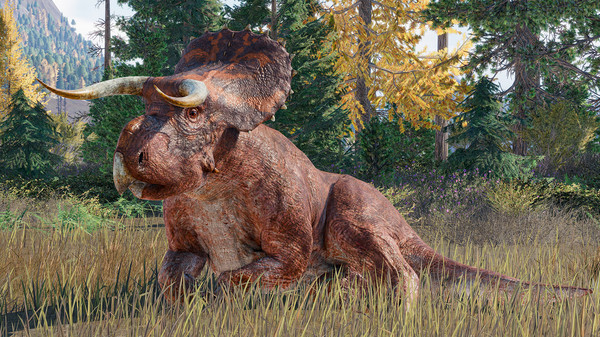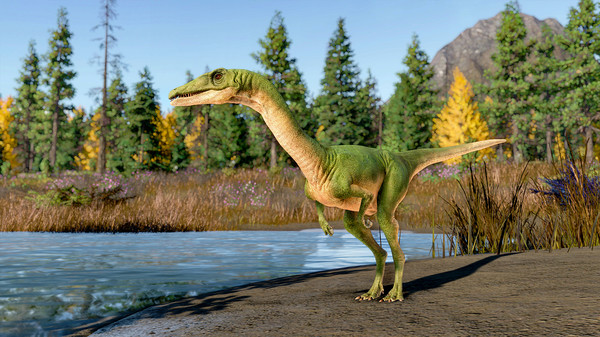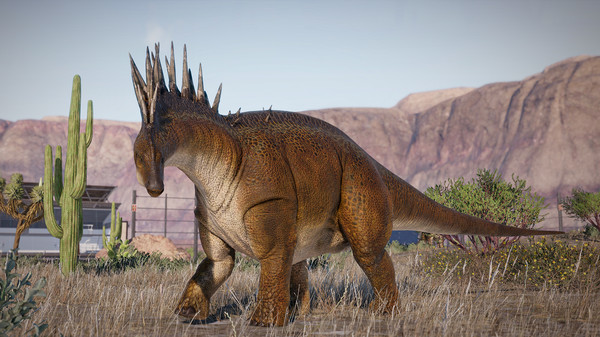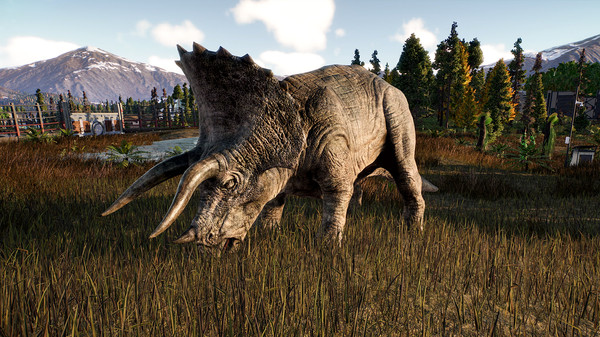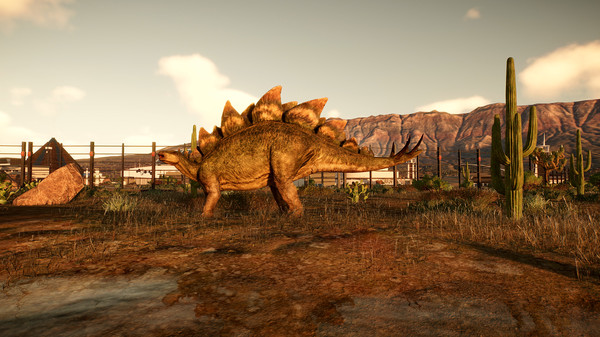 ---
Ahoy there, crew! It's me, your brudder from anudder rudder!
Omschrijving van Steam:
Top 10 van Budgetgamers - Juni

Nieuws

PS4

Prijsreactie

Forum

Shopsurvey

<![if !(IE 8)]>