Quote:
What kind of game is Anno 1800?
Anno 1800 is the seventh-installment in the beloved PC-exclusive strategy city-building franchise. The game combines the most popular features from across the franchise and introduces players to an exciting new setting: the 19th century. A century full of innovations industrialization, inventions and discovery.
Verwachte release: Winter 2018 voor Windows PC
Anno 1800 - Official Announcement Trailer - Gamescom 2017
Last edited on: 22-08-2017 11:21

Als AoE IV ook uit gaat komen in 2018, belooft het een geweldig jaar te worden voor liefhebbers van dit soort titels.

---
Friendcode: SW-1588-1533-9500 | 3DS: 0018-1587-7217
Nice! Vond Anno de betere van de twee, houd zelf niet zo van het oorlogvoeren maar wel van het managen

---
_______*______o___________0_______~______*___
Erg benieuwd! Anno weer een beetje terug naar zijn roots hopelijk

De Anno 1800 Collector's Edition, oftewel de Pioneers Edition.
Edit: Hij is nu
hier
te bestellen voor €89,99. Eerste 1500 pre-orders krijgen er een gratis medaille "World Expo" bij. Dat is deze: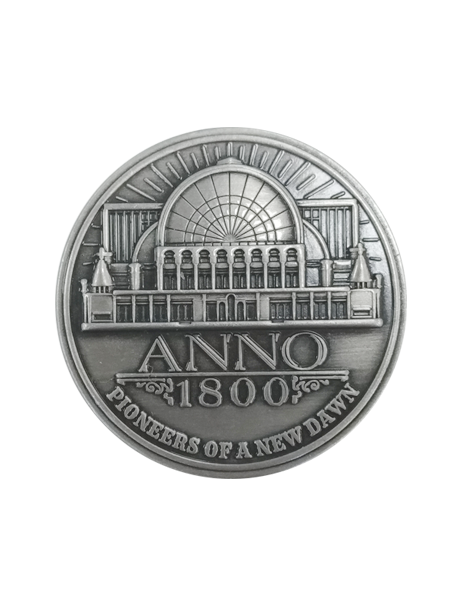 UBI soft
kan je met 100 Ubi punten 20% korting krijgen op de Deluxe / Pioneers versies.
De reguliere fysieke versie is geannuleerd. Bij

PS. Ja, ik leef nog.
---
Once a happy gamer, always a happy gamer...
Ik ben de game op dit moment aan het downloaden. Leuk om te zien dat het al lange tijd de aandacht heeft op mijn favoriete prijsvergelijkingssite voor games.
Top 10 van Budgetgamers - Juni
Nieuws
Prijsreactie
Forum
Shopsurvey

<![if !(IE 8)]>