Aangeboden:
Excite truck (wii)
Call of duty 3 (wii)

Gezocht:
Oblivion
Command and conquer 3
Als je nog een game in de aanbieding hebt hoor ik het wel.

Edit: ConAir - Even je titel aangepast, volgens de regels van ons forum

Last edited on: 23-05-2007 20:29
Heey. ik wil graag wat spellen ruilen.

Nee bedankt, zeker niet als ik moet bijbetalen

@latias
Ben niet echt op zoek naar cube games
@shigeru
Redsteel zo goed als nieuw heel voorzichtig mee geweest voor Excite truck waar ik nu al een maand opzoek naar ben ik hoor nog van u en ik zou heel blij zijn al heb ik deze keer beet ;)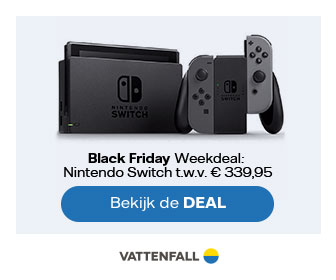 Nieuws

PS4

Prijsreactie

Forum

Shopsurvey

<![if !(IE 8)]>