Gameboy Advance
Harvest Moon: Friends of Mineral Town
Pokemon Sapphire (alleen cartridge)
Pokemon Emerald
Castlevania: Circle of the moon
Castlevania: Double Pack (Aria of Sorrow & Harmony of Dissance)
Gameboy Classic
Donkey Kong Land 2 (alleen cartridge)
Super Mario Land (alleen cartridge)
Gameboy Color
Perfect Dark Rumble (alleen cartridge)
Gamecube:
Rayman 3
Gameboy Player
Nintendo DS:
Animal Crossing: Wild World
Viewtiful Joe: Double Trouble
PSP:
Killzone: Liberation
Matrix (film)
Hitchikers: Guide to galaxy (film)
IK ZOEK VOORAL:
- DONKEY KONGA GAMES
- ZELDA GAMES (DUS OOK DE COLLECTORS EDITION)
- MARIO SPORT GAMES
- ALLES VAN NINTENDO EIGENLIJK
Last edited on: 09-07-2007 08:47
Last edited on: 09-07-2007 08:48
Ik zoek Gamecube games, zeg maar welke je te ruil hebt en ik zeg wel ja of nee. Mijn ruildingen:

the urbz
beyond good & evil
super smash bros. melee
geist
1080 avalanche
moh: european assault
tony Hawk's Underground2
warioware
soul calibur
fantastic 4
true crime: nyc
ik wil graag pkmn emerald
---
Heeft een: ps3, ps2, gameboy micro, wii, ds lite, psp slim & lite:D
heb van de gamecube:

Allen Gamecube:
-Animal Crossing
-FIFA 06
-Second Sight
-Lord of the Rings: The Third Age
-True Crime: Streets of L.A.
-Alle Prince of Persia games
-Splinter Cell 1,2,3
-True Crime: New York City
-XIII
Ik wil ze voor een zacht prijsje allemaal wel kwijt.
---
3DS: 2535-3604-6726, PSN: MrHetfieldNL Switch: SW-0916-6278-0790
Ik heb te koop, of eventueel te ruil voor 1 van die Castlevania games.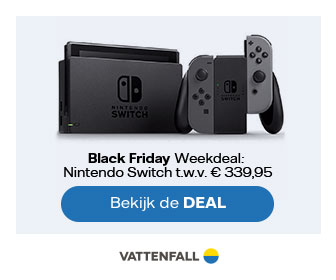 Nieuws

PS4

Prijsreactie

Forum

Shopsurvey

<![if !(IE 8)]>