Ik woon in BelgiŽ en bestel meestal games op Amazon.fr.
Je hebt er momenteel de special edition van DIRT 5 LIMITED EDITION (PS4) voor Ä55.
Zelfde lijkt er ook een interessante deal te zijn met: Need For Speed Hot Pursuit Remastered (PS4) voor Ä35.
Heb hier vroeger nooit problemen mee gehad indien de games door Amazon.fr zelf verkocht werden zoals dit nog steeds het geval is.
Echter lijkt het nu zo dat zo goed als geen enkele game meer naar BelgiŽ vestuurd kan worden.
Nog mensen uit Nederland of BelgiŽ hier problemen mee?
http://www.amazon.fr/DIRT-5-LIMITED-EDITION-PS4/dp/B08DLHKC35
http://www.amazon.fr/Need-Speed-Hot-Pursuit-Remastered/dp/B08KS9XJTW
MVG,
Last edited on: 27-10-2020 22:34
Hallo,

Er is trouwens een
amazon
-topic waar je terecht kunt met dit soort vragen. 🙂
ktugach edit: ik heb de vraag en antwoord daarheen overgezet, deze gaat dicht.
---
🦥 Hey all you cool cats and kittens! 🐯~~~~🍍+🍕=😻
De twee games die je linkt kunnen ook niet naar mij in NL worden verzonden, maar een aantal andere games die ik net geprobeerd heb wel. Het komt helaas wel vaker voor dat bepaalde producten dit soort restricties hebben.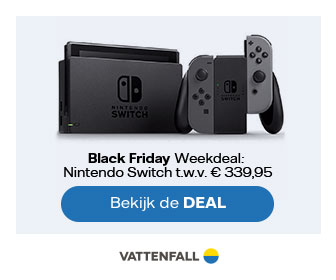 Nieuws

PS4

Prijsreactie

Forum

Shopsurvey

<![if !(IE 8)]>