Wegens opruiming deze edities te koop. Alles is
compleet en in nieuwstaat
tenzij anders aangegeven.
Omdat ik de games ook vandaag of morgen op Marktplaats zet, heb ik gekozen om het op
bieden
te houden i.p.v. een veiling. De gegeven prijzen, zijn richtprijzen en onder de prijzen van Marktplaats.
De games zijn op te halen in Assen, of te verzenden op kosten en risico van de koper.
Mocht je nog vragen hebben of gedetailleerde foto's willen van een bepaalde editie, stuur me dan een PM!
- - -
PS4
50 - Assassin's Creed: Black Flag Buccaneers Edition (zonder game)
VERKOCHT
35 - Mortal Kombat: X Kollector's Edition
VERKOCHT
PS3
25 - Splintercell Black List 5th Freedom Edition
Xbox360
10 - Alone in the Dark Collector's Edition
10 - Duke Nukem Forever Balls of Steel Edition
30 - Far Cry 3 Insane Edition
VERKOCHT
15 - Halo Reach Limited Edition
15 - Painkiller Hell & Damnation
Last edited on: 23-07-2016 12:49
Hallo iedereen,



De overige edities mogen gezamenlijk overgenomen worden voor 50euro.
Update: Farcry/Mortalkombat/Assassinscreed verkocht!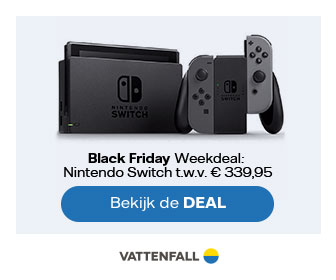 Nieuws

PS4

Prijsreactie

Forum

Shopsurvey

<![if !(IE 8)]>