Ik Dragon Quest IV, Guitar Hero On Tour Decades, Guitar Hero World Tour, LittleBigPlanet, Fallout 3, Mirror's Edge, Prince of Persia, Resistance 2, Rock Band 2, Sonic Unleashed en als hij ooit nog aankomt Star Ocean: The First Departure yay :)
Het zijn dure maanden geweest
---
I have sold my soul to a minor demon.
Zo, inmiddels nadert 2008 zijn einde, welke hebben jullie gehaald?

---
"Sail from a paradox lost to a paradise found"
Far Cry 2, Guitar hero: world tour en toen was mn geld op

- Dead Space (chapter 10)
- LittleBIGPlanet (nog mee bezig, samen met de vrouw, dus duurt ff)
Verder heb ik de afgelopen maanden flink veel oudere games aangeschaft omdat ik zo toch altijd weer veel meer voor stukken minder heb, maar Bioshock, PoP en Resistance 2 staan nog bovenaan de lijst en die moet ik voor Killzone 2 en RE5 in huis hebben, want die 2 worden ook full price, de eerste topper van begin 2009
---
"A shot in the head is worth two in the chest"
- Far Cry 2 (uitgespeeld, 50 waanzinnige uren imho)

Heb alleen GTA IV (PC) tot nu toe aangeschaft, zit te overwegen om Far Cry 2 en/of FallOut 3 te halen.

---
Retired moderator | Wie vecht als een slang, kan niet leven als een leeuw!
Naja, bij elkaar gehaald op enigerlei wijze van het eindejaar: LBP, Motorstorm: Pacific Rift, Valkyria Chronicles en Star Ocean First Departure.

Pro Evolution Soccer 2008
Uncharted: Drakes Fortune
Soul Calibur IV
LittleBigPlanet
Rock Band 2
Resistance 2

Volgens mij verder niet.
Unreal Tournament 3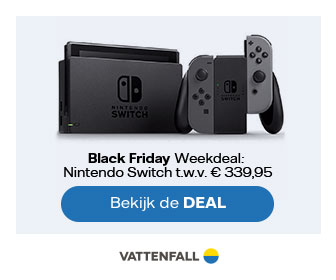 Nieuws

PS4

Prijsreactie

Forum

Shopsurvey

<![if !(IE 8)]>