Left Alive
Aantal views:
5176 keer bekeken
Ean Codes:
5021290080126
5021290080249
5021290080225
Toevoegen aan je wishlist
Beschrijving Left Alive
LEFT ALIVE is een vernieuwende action shooter gemaakt door de echte doorgewinterde ontwikkelaars zoals Toshifumi Nabeshima (director, Armoured Core series), Yoji Shinkawa (character designer, METAL GEAR series), and Takayuki Yanase (much designer, Ghost in the Shell: Arise, Mobile Suit Gun dam 00, Xenoblade Chronicles X). Deze ontwikkelaar hebben hun ...
Prijzen tweedehands games


ShopTo
*.
*Om gratis verzendkosten te krijgen, moet je onder de checkout/winkelwagenpagina op het dropdownmenu naast "Delivery Method:" klikken en de non-tracking optie("Free Postal Service") selecteren.
€23,99 incl.verzendkosten bij



amazon.de
Afhalen bij een DPD punt is gratis! Anders 13 incl verzenden
8.99 nu bij

Als Black Friday aanbieding voor €9,99 incl.verzendkosten(untracked shipping) bij

Quote:
Ook krijg je gratis een clear file(?) (pre-order bonus) erbij.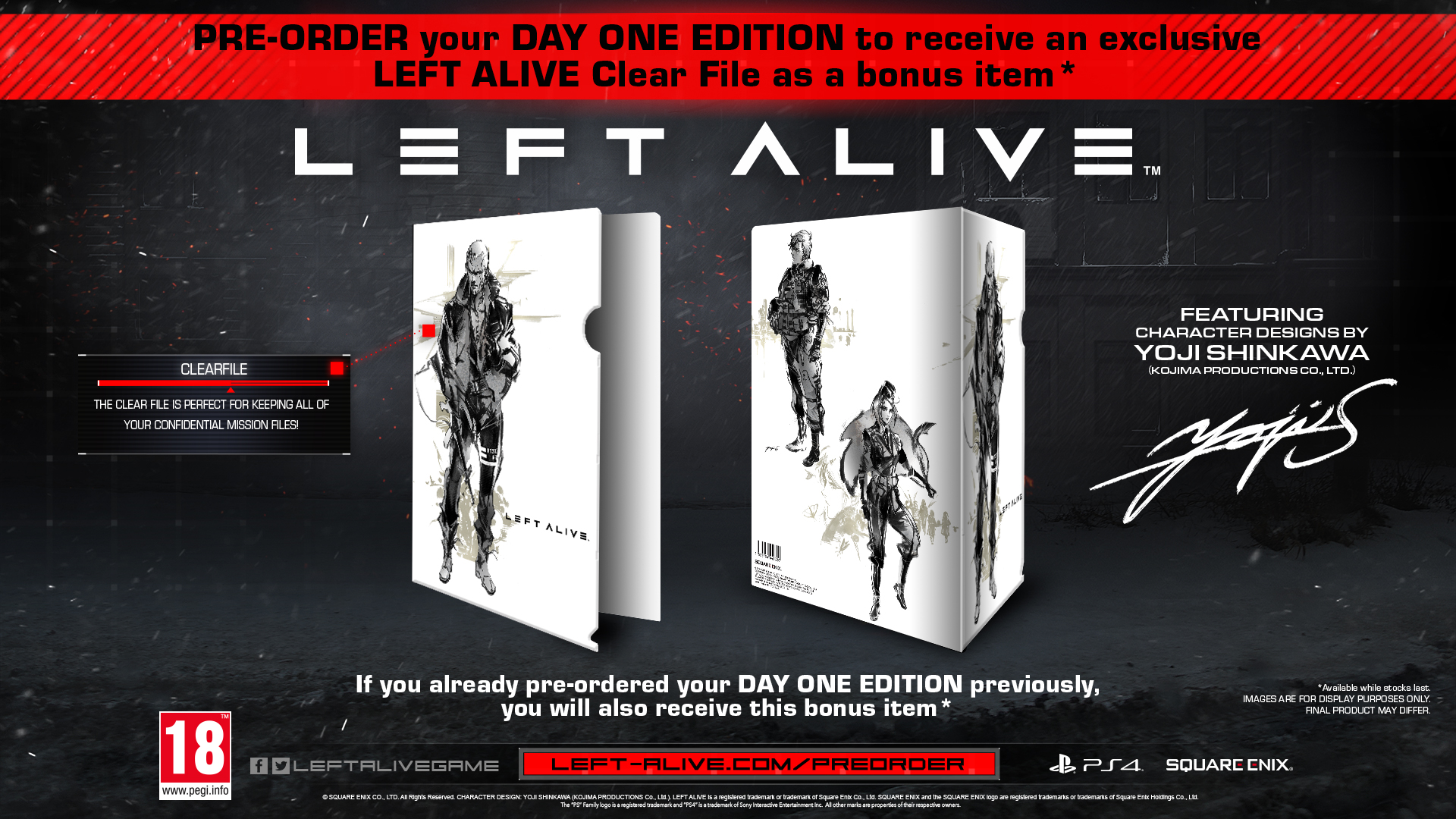 Wordt automatisch toegevoegd aan je mandje:

Quote:
8.99 nu bij
amazon.de
Afhalen bij een DPD punt is gratis! Anders 13 incl verzenden
Nu 7,99


<![if !(IE 8)]>