Daarnaast een grote stapel game magazines, waarvan het grootste deel Power Unlimited, de GamePro en anderen.
Ik wil deze berg zo snel mogelijk opgeruimd hebben ivm verhuizing. Graag bieden, ik heb geen hoge verwachtingen, maar kom niet met €10,- of iets dergelijks aan. Heeft de sterke voorkeur om opgehaald te worden.
Ik heb geen lijsten, maar onderaan deze post zie je foto's waar alles op staat. Heb je close-ups nodig of vragen, laat het me weten.
De Steelbooks:
BioShock (XBOX 360)
Call of Duty Black Ops
Castlevania Lords of Shadow 2
Crysis 3
The Darkness II
Dead Island Riptide
TLoTR War in the North (Licht verbogen, inc game)
Rage
Rainbox Six Vegas 2
Quantum Break
Het gaat om de volgende paperbacks:
Alpha Protocol (Bradygames)
Call of Duty 4 Modern Warfare (Bradygames)
Dead Space 2 Prima Official Game Guide
Devil May Cry 4
Fable II (Bradygames)
F.E.3.R. 3 (Bradygames), tweemaail
Homefront Prima Official Game Guide
Infamous
Jax II
Little Big Planet (Bradygames)
Metal Gear Solid
Metal Gear Solid 3 Snake Eater
Pokémon Omega Ruby & Pokémon Alpha Sapphire: The Official Hoenn Strategy Guide
The Art and Making of Star Wars: Force Unleashed
De paperback guides zijn te vinden in de foto's, op aanvraag kunnen daar meer foto's van volgen. Ik ga de game magazines niet allemaal uitzoeken.
Ik heb geen specfieke vraagprijs in gedachte en wil het liefste alles in één keer verkopen. Voor de game magazines ben ik tevreden met ongeveer elk aannemelijk aanbod, en datzelfde geldt voor de paperback guides. Ik wil er zo snel mogelijk vanaf!
De foto's kan je hieronder vinden:
Link naar Dropbox
Last edited on: 22-03-2019 21:22
Last edited on: 22-03-2019 22:05
Last edited on: 23-03-2019 10:22
Last edited on: 23-03-2019 10:53
Bij deze te koop, een lot paperback gameguides, steelbooks en een groot aantal XBOX360 Games. Ook een aantal collectables en een PS4 stand.

Ik ben wel geinteresseerd in de inFamous en LittleBigPlanet boeken. Waar zou ik het eventueel op kunnen komen halen en/of hoeveel zouden verzendkosten zijn?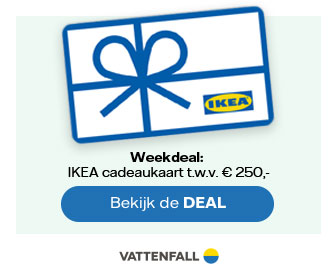 Nieuws

PS4

Prijsreactie

Forum

Shopsurvey

<![if !(IE 8)]>